Phone: +31 43 3216433
Salon Craft,
since 1889
O. L. Vrouweplein 27
6211 HE Maastricht
opening hours
Tuesday - friday
9:30 - 18:00
Oily & Acne Prone Skin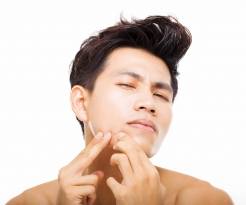 La Biosthetique Méthode Clarifiante, Skin Care for Oily & Acne Prone Skin.
---
A skin-regulating collection that clears impurities without harming the skin's delicate moisture balance. Based on special active substances which normalise sebum production and clarify the skin.
Skin inflammations are quickly reduced, acne breakouts stop.
Pores are refined and skin looks clearer and fresher.
The texture of the skin is smooth and soft without harsh, drying effects.