Phone: +31 43 3216433
Salon Craft,
since 1889
O. L. Vrouweplein 27
6211 HE Maastricht
opening hours
Tuesday - friday
9:30 - 18:00
luxury anti-aging skin care.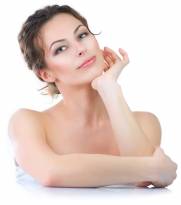 La Biosthetique Méthode Belesthetique, luxury anti-aging skin care.
---
Backed by Nobel Prize inspired research and created of the most potent, raw ingredients, Edition de Luxe is the hero range for it's age-reversing results. By increasing the skin's thickness, the effect of lifting and firming transforms skin and can reverse the effects of 6 years of ageing in as little as 4 weeks.
Edition de Luxe is a luxurious and innovating skin care based on active ingredients to restore the natural beauty of the skin.
Within 4 weeks of application your face looks years younger: wrinkles and visible signs of time are reduced.
Every single skin cell regains more activity and sparkles with vitality.
Intense moisture and highly effective state-of-the-art ingredients