Phone: +31 43 3216433
Salon Craft,
since 1889
O. L. Vrouweplein 27
6211 HE Maastricht
opening hours
Tuesday - friday
9:30 - 18:00
Care for mature and premature ageing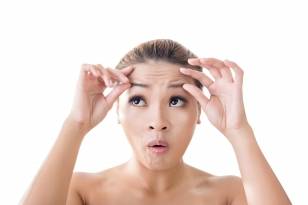 La Biosthetique Méthode Anti-Age, Care for mature and premature ageing.
---
Boost collagen production and stimulate cell turnover over for fresh, toned skin. Through the powers of DPHP ( lipo-amino acid), hyaluronic acid, and collalift, the signs of ageing are softened and the skin is rejuvenated while defending free radicals from further damage.
Methode Anti-Age is a specific range of skincare products designed to tackle the root causes of aging skin. Prevention and protection against free radicals are the first lines of defence against the skin's aging process, while reinvigorating cell division and boosting collagen are the second line of combat.
Deflects external damage, brightens sallow skin and plump fine lines.
The skin becomes noticeably firmer and smoother.
Reduction of fine lines and deep wrinkles by up to 60%.