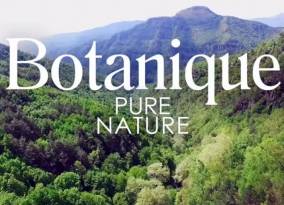 Botanique Pure Nature
The power of plants for hair and skin
---
Botany, the oldest branch of biology, is the study of the structure and function of plants. At Laboratoire Biosthétique, it has been paired with phytotherapy, the age-old scientific interest in the healing properties of plants. It is magic and medicine, provides health and alleviation, beauty and protection - everything from nature - from the power of plants.
The new La Biosthétique range Botanique Pure Nature pays homage to the amazing power of nature: the skin and hair care products achieve their effects exclusively with the use of valuable plant essences:
This 100% certified vegan natural cosmetic range for hair and skin is free from animal ingredients, parabens, mineral oil, silicones, sulphates and alcohol.
Naturally safe beauty
"Whenever possible, we prefer natural active ingredients. We are convinced that effect principles that adjust themselves to the nature of hair and skin achieve the best results in the long term. Our goal was to use the power of plants to create our own range. We were inspired by millennia of phytotherapy (herbal medicine). We applied this basic idea to cosmetics in the form of Botanique Pure Nature. Our plant active ingredients are rated according to their effect and intensity."
Botanique Pure Nature is a hair and skin care range that proudly contains natural, sustainable ingredients, something that is reflected by four labels:

100% certified natural cosmetics – 100% Pure Nature
100% vegan – free from animal ingredients
100% halal – production in accordance with halal criteria
100% Global Social Responsibility – for global sustainability